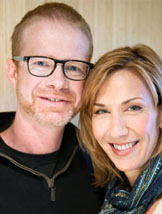 Since the year 2000 we have been fortunate enough to provide the venue thousands of singles to become couples, find poly partners and make life-long, deep friendships. This is the most rewarding part of our work and continues to motivate and inspire other members as well as our Conscious Dating Network team behind the scenes.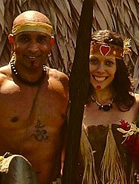 Many members on the Conscious Dating Network meet others that don't live in the same city, state or even country. Originally, when owner/founder, Jill Crosby launched SpiritualSingles.com, the original flagship site, she was not a believer in long-distance relationships. Years later, after receiving countless long distance success stories from her members, she now encourages members to contact whomever they are intuitionally drawn to, no matter WHERE they live!
With tools like video chatting (Skpye), it makes it so much easier to get to know someone without meeting face to face maybe for some time. It forces the new couple to talk and really connect without being able to physically touch each other. It's a great way to build a friendship and solid foundation before introducing the physical intimacy aspect into the relationship. It does require some patience though! One person usually moves to the other's location, or sometimes they both move to a new location to start their life together.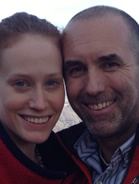 Many couples start new projects together like opening retreat and healing centers, writing books, teaching classes, facilitating retreats and creating conscious businesses.
The power of two is amplified exponentially, especially when two (or more), "awake" conscious people come together to create a spiritual partnership. Miracles happen!
To read some of the many success stories sent in by members click here:
Spiritual Singles Success Stories