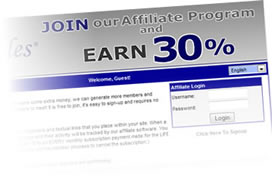 Make money by referring people to the Conscious Dating Network!
You can be an affiliate in 3 simple steps:
Sign up for the affiliate program (fill out our registration form).
Upload the Spiritual Singles banner of your choice to your site.
Receive 30% of the subscription fees generated from your referrals.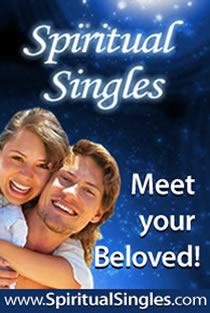 It's a very rewarding way to make some extra money. Our members are very conscious and prefer to meet the same, so you can feel good about referring people to the Conscious Dating Networks. Read the
Success Stories
for a taste of what you will be contributing to!
Industry wide, we have one of the highest conversion rates (20-30%)---which means that over 20% of the members that join Spiritual Singles decide to subscribe (pay) to contact other members. Also, our members remain subscribing members for an average of 6-12 months (which is also very high for the industry). As an affiliate, you will earn 30% of the subscription fees generated by your referrals for the life of their subscription! We know that by being generous and providing an avenue for others to generate revenue, we will also profit. AND, the more members we have, the happier the members are!
So, it's a great win/win for everyone involved! We reserve the right to deny affiliate partnership with anyone. We will only approve referrals originating from conscious/spiritual sites.